Bloomed > Exploded is Elias' debut full length as a solo artist. 'Everything blooms', he explains the title of his first album. 'Until it explodes, and something else is able to grow from it'. In this case, what came full cycle is an intimate coming-of-age album of intangible atmospherics, crisp melodies, and understated rhythmical patterns.
Recorded during a period of solitude in France, Elias initially relied heavily on synthesizers and drum machines. 'Explode / Boalis was one of the first songs I wrote for this album, and pivotal for its atmosphere, based mostly on electronic elements. Later, I did use 'real' drums on most of the other songs, though, and contributions from other musicians, but the overall mood is very cohesive'. 'Pure', that's how Bruno Ellingham, the UK engineer who mixed the album, described it. Much to the delight of Elias, who reached out to Ellingham because of his previous work with bands such as Massive Attack and Portishead. 'Hearing the end result, I thought he really captured the essence of the original demo's. For me, that adds to this album being a sincere reflection of my true self. 'Take a dive/ Into the place where it's more quiet', as I sing in the last song, that kind of sums it up for me'.
Artwork by Walter Swennen
Elias Devoldere is more than just one of the most ingenious drummers on the Belgian scene, in recent years has also shown himself as a songwriter, composer and singer. With the release of his solo debut album, we can also add producer to that list. We got to know Elias as a drummer with Nordmann, Robbing Millions and Hypochristmutreefuzz, among others. Last year he debuted on Unday Records with a stunning EP, and after another year of work, tinkering and scrapping, his debut album is ready to see the light of day. We get a first glimpse in the form of the intriguing track Can You Feel The Fear.
The track originated during Elias's writing sessions in Aubenton in the French Ardennes, where he single-handedly composed and recorded the rough version of the album. The record was finally completed with Elias' all-star band at Studio Ledeberg in Ghent, and mixed by British Bruno Ellingham, whose astronomical CV features names such as Massive Attack, New Order, Spiritualized and Portishead. Loud mastering (Massive Attack, Radiohead) provided the final touches.
Can You Feel The Fear is out on all platforms. LISTEN HERE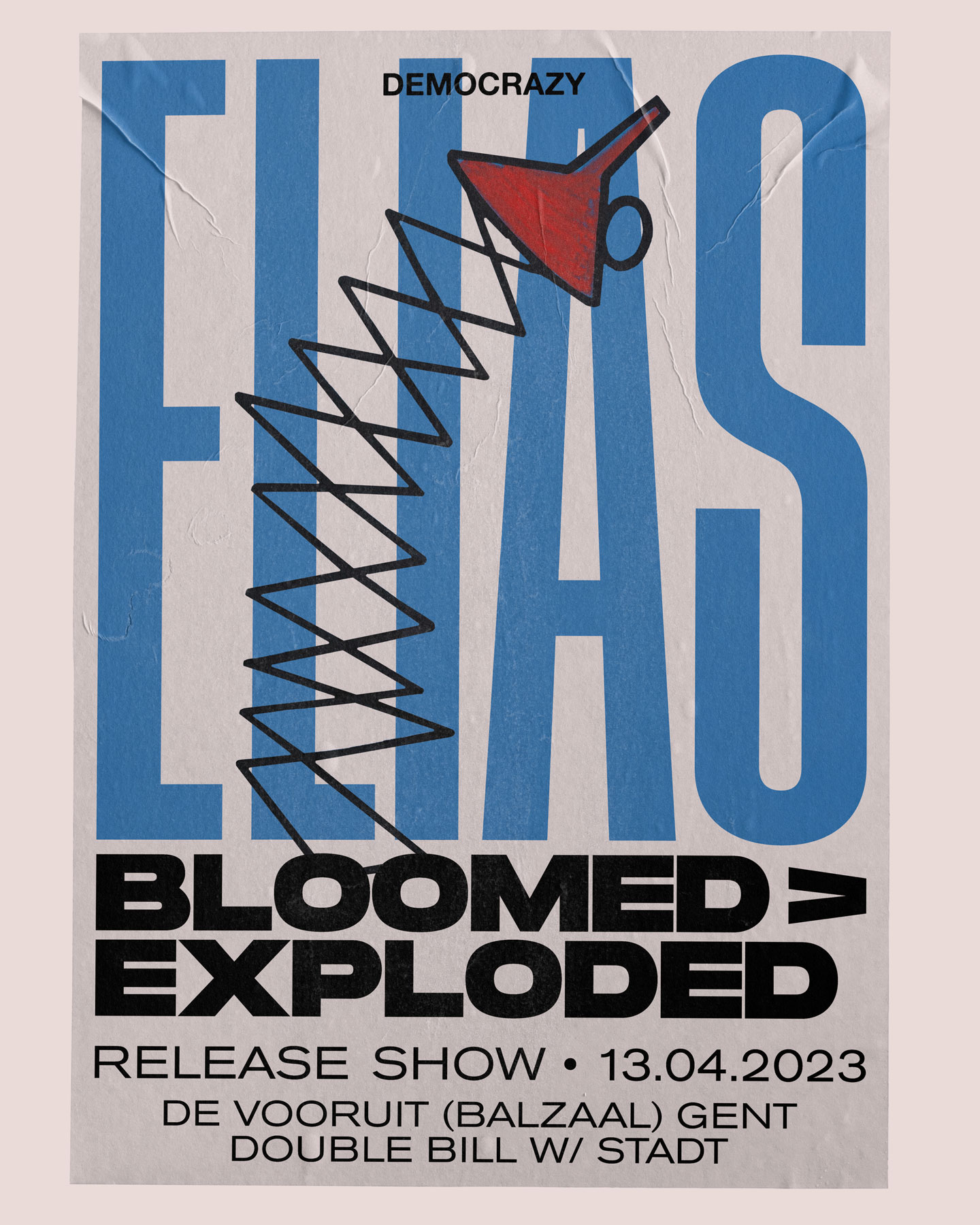 SUBSCRIBE TO MY NEWSLETTER